How One of Our Agents Went From #28 to #1 in 1 Year
We are proud to announce that one of our agents, Jason Moon, went from the 28th ranked agent in the first quarter of 2020 to the 1st ranked agent in 2021 with Trueblood Real Estate.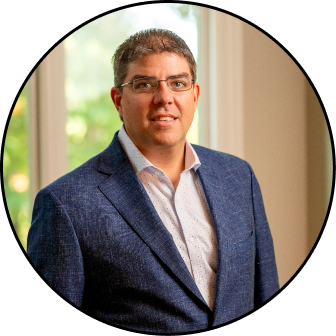 Being the top Realtor in your area is no easy task. It takes hard work and a supportive team to back you up. With the help of Trueblood Real Estate, Jason Moon was able to differentiate himself from his competition and become the 1st ranked agent in only one year in Northwest Indiana. See how he did it below.
ONE
Use of Cutting-Edge Technology & Systems
At Trueblood Real Estate, we offer the latest and most advanced marketing technology right at your fingertips. Other brokerages say they provide it, but we have the track record to prove it.
Jason uses Follow Up Boss, Conversion Monster, and our expert marketing company, Curaytor, to stay on top of leads.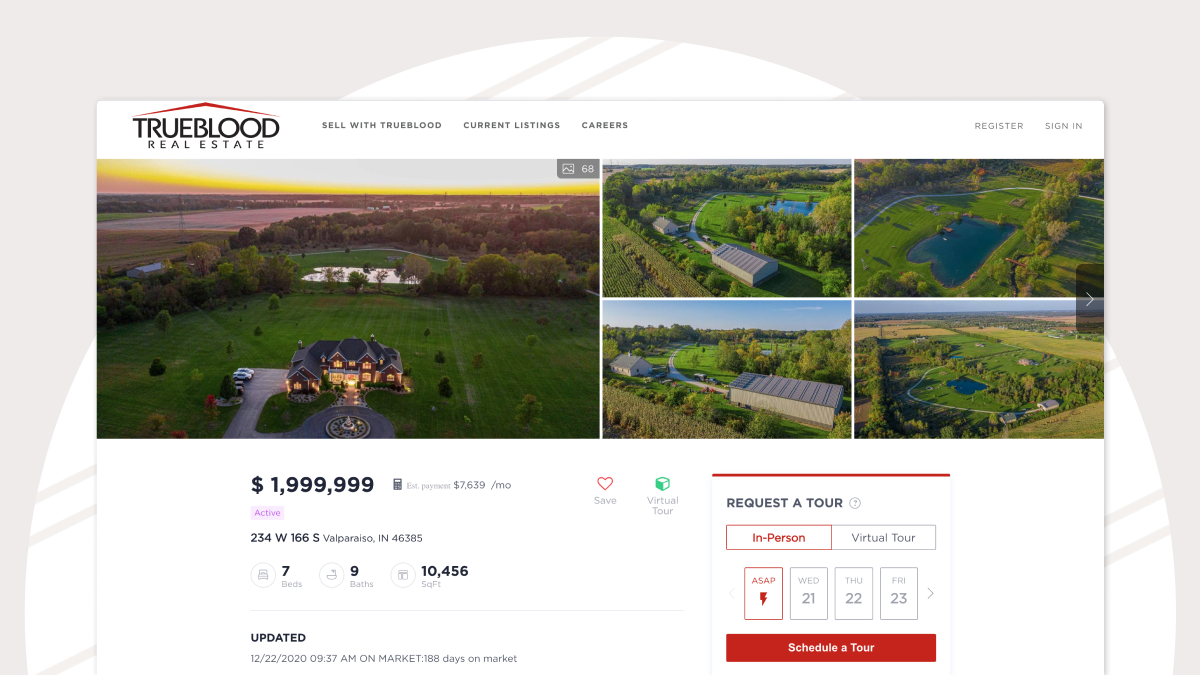 TWO
Exclusive access to Realtor.com Market VIP leads
At Trueblood Real Estate, we control the vast majority of Zillow, Trulia, and Realtor.com leads in Central Indiana. With exclusive access to Realtor.com Market VIP leads, Jason has a huge advantage other agents in the area.
THREE
Consistent Social Media Marketing
By being consistent with social media posts and ads, Jason Moon is always posting about new listings, open houses, educational blog posts, and more on Instagram and Facebook to get exposure to potential leads and build trust as the local expert.
FOUR
Creating a Memorable Experience For Clients
Buying and selling a home is a huge deal. By being honest and resourceful, Jason creates trust and will help relieve the stress that his clients clients are feeling.
He doesn't let the conversation stop as soon as he hands over the keys. By building relationships with his clients and creating memorable experiences, it's no wonder why Jason is ranked #1. See what his clients have to say about working with him below.
JASON'S CLIENT EXPERIENCES



"Jason is very knowledgeable and responsive. The online presence, with the video tours allows the buyer to get a sense of the location prior to coming out for a walk thru. We would highly recommend for any listing."

"Informative, knowledgeable, professional. Jason took the time to really talk us though the entire process and made us feel confident in our decision to enter the market. We couldn't be happier with the results. Our family thanks you."

"Jason moon is an outstanding realtor he takes care of everything and is very helpful in all aspects of the sale or purchase of a home we would not hesitate to use his services again you will not be disappointed in using his services in your home buying or selling your home I would give him 6 stars if available"
Want to be a successful agent like Jason?
View our resources with more tips for agents or learn more about TRE and how are agents are different.